Share this post on social media
In December 2020, we announced that we have commissioned the pilot plant of our WASTX Plastic for QMRE in the UK. Since then, a lot of knowledge has been gained about the WASTX Plastic and "Marie", which is how QMRE named their plant.
Together with our British partners, we have worked hard on further optimizations of the technology and today the plant is running consistently smooth for over 18 months.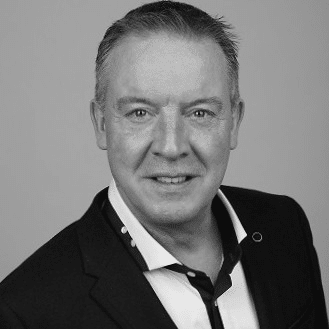 As far as  I am concerned, there's a billion pound opportunity sitting there which is untapped
"As far as  I am concerned, there's a billion pound opportunity sitting there which is untapped"
– Tim StClair-Pearce, co-founder of QMRE (QM Recycling Energy) about the opportunities presented by the recycling plant for QMRE and other recyclers
In an Interview with Tim StClair-Pearce, one of QMRE's co-founders, we talked about pollution, solutions and an outlook into the future of Biofabrik's and QMRE's collaboration. Keep reading to find out more about what has been happening with the plant over the previous months and to gain in outlook on the future of chemical recycling in the United Kingdom.
Bringing the Decentral Recycling Solution to the Problem
When Tim and his team were looking for a suitable technology they "weren't looking to do the same as everybody else". They were aiming to be a first mover for sustainable and innovative recycling solutions.
Therefore, they proved to be a highly dedicated and reliable first Biofabrik Distributor. After three years of partnership between QMRE and Biofabrik, and many tons of recycled plastic, the collaboration has clearly been the right decision. 
"I don't think there's been any […] individual or a company that's visited the site […] and had anything but praise for what we have done"
– Tim StClair-Pearce, co-founder of QMRE 
The feedback Tim and his team have received for their project so far has been overwhelmingly positive. Being based in the UK, they can show many people that there are other ways to use plastic waste besides storing it in landfills, incinerating it or even worse, exporting it abroad where it is often illegally dumped. 
Outstanding Recycling Performance and Impressed Visitors
"Everybody that's visited the site walked out with a smile on their face", is what Tim StClair-Pearce notices about the visitors of their facility. He states that "Of all the people who saw the plant (WASTX Plastic P250), there was not a single person who was not surprised by the way the plant runs, how cleanly it operates, and the fact that we consistently run it on 70% of our own power, even without the oil we generate in the system.". Since the commissioning in Kent, QMRE was able to show our innovative and efficient recycling technology to hundreds of people.
Establishing New Recycling Infrastructures – Cleaning Up the UK with a Local Network
"The best thing to do is bring the machine to the problem and not to bring the problem to the machine"
– Tim StClair-Pearce, co-founder of QMRE
Globally, the highest challenge in terms of recycling waste is the lacking recycling infrastructure. Therefore, QMRE is planning to expand their recycling sites to various other locations throughout the UK by 2025. After locating the areas with the highest population on the Island, they aim to spread machines with a recycling capacity of 5 tons per day to those places and establish the WASTX technology in up to 50 locations.  
Video: Planned operating site of a WASTX Plastic P5000
Large-Scale Chemical Recycling Solutions Planned for the Future
Compared to the pilot plant P250 that was delivered to the UK one year ago, our current technology has gone through many improvements. Thanks to the determined work of our engineers, the Biofabrik has been able to highly increase the recycling capacity of a WASTX Plastic module. However, you will receive more information on this soon!
With the expansion of QMRE's recycling activities, they would already be our second partner for large scale projects. The Enespa AG for example, is currently building the world's largest chemical recycling facility, to process 200 tons of plastic waste on a daily basis. 
12 Months of Plastic Recycling – The WASTX Plastic Operates Continuously in the UK
Although the global pandemic interrupted global supply-chains, it was not able to cut down plastic production. As a matter of fact, the Covid crisis accelerated plastic consumption across the globe multiple times. According to scientists and environmental organizations in Europe, soon enough there could be more masks than jellyfish in the Mediterranean sea. Adding these projections to the already infamous 380 million tons of plastic produced per annum (50 % of it is single-use), the plastic waste issue becomes more complicated than ever.
Therefore, not even the global pandemic was holding QMRE back from continuously operating "Marie". Additionally, they have established a mini-laboratory on site in order to test the produced oil. The knowledge gained by QMRE during the continuous operation of our very first plant was of great value to us both in further development and in the area of oil quality optimization.
We are looking forward to further projects with QMRE and our other partners!
Follow us on Facebook and LinkedIn, and subscribe to our newsletter to not miss out on any updates. Join us on our mission to zero emissions and a healthier planet!